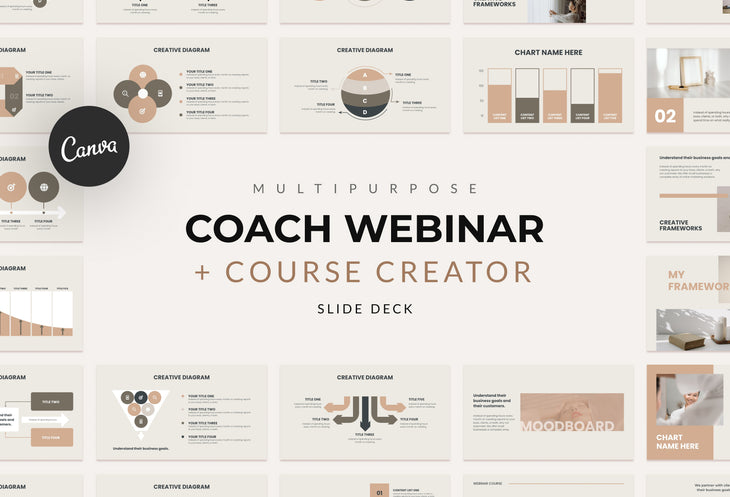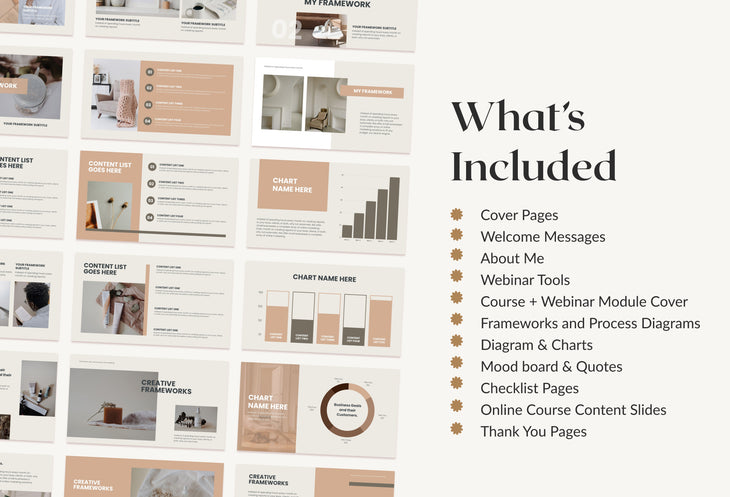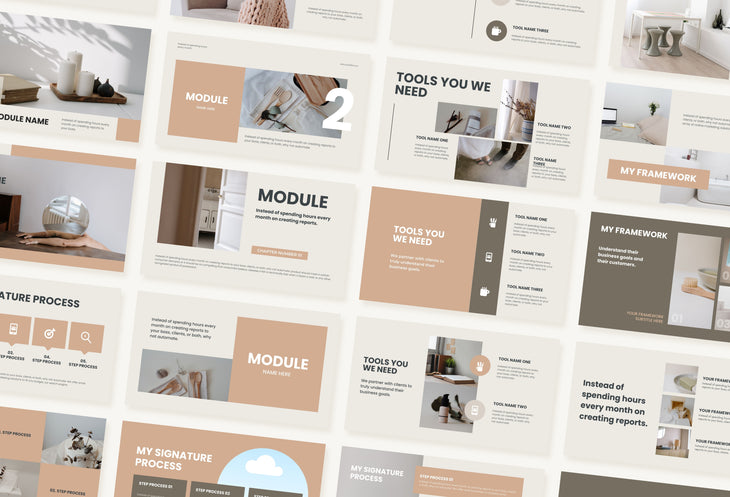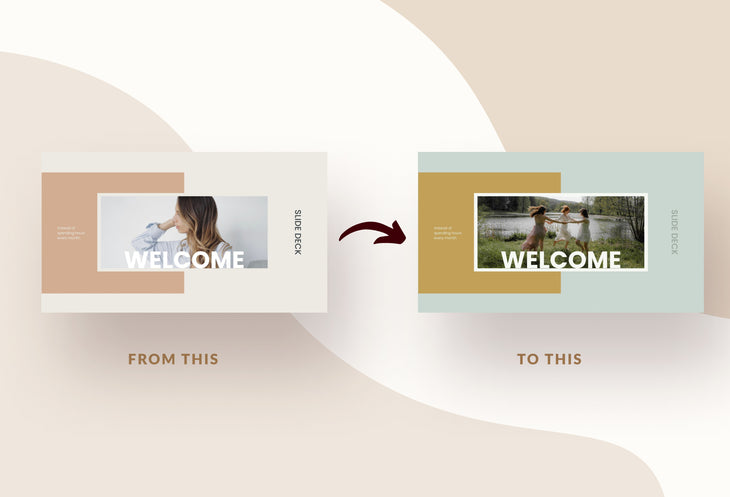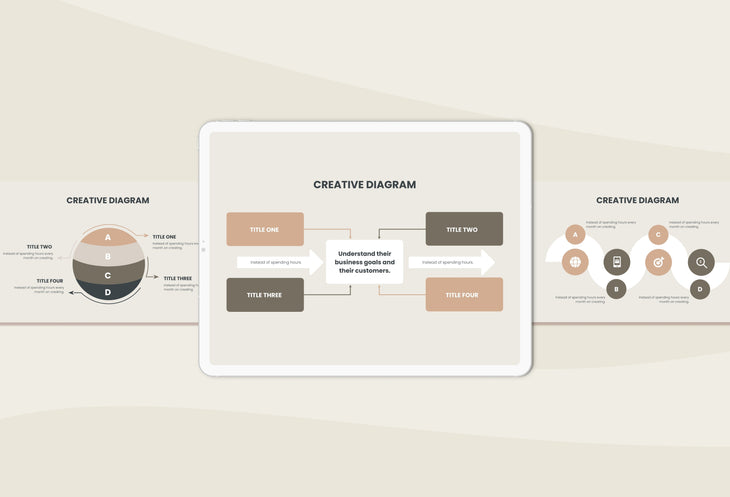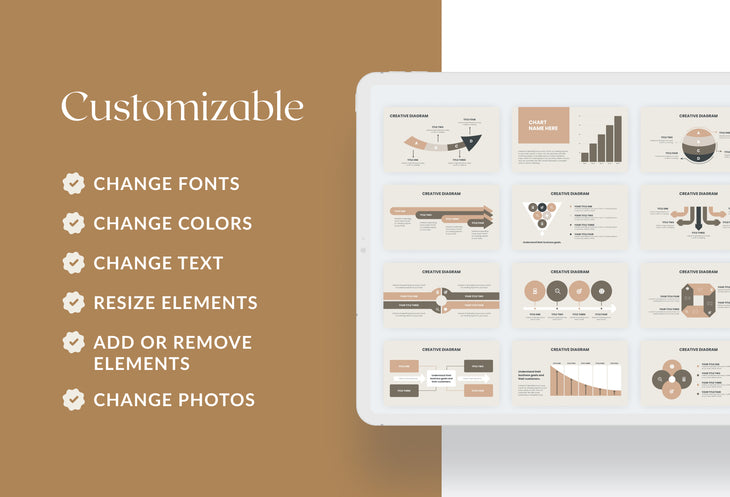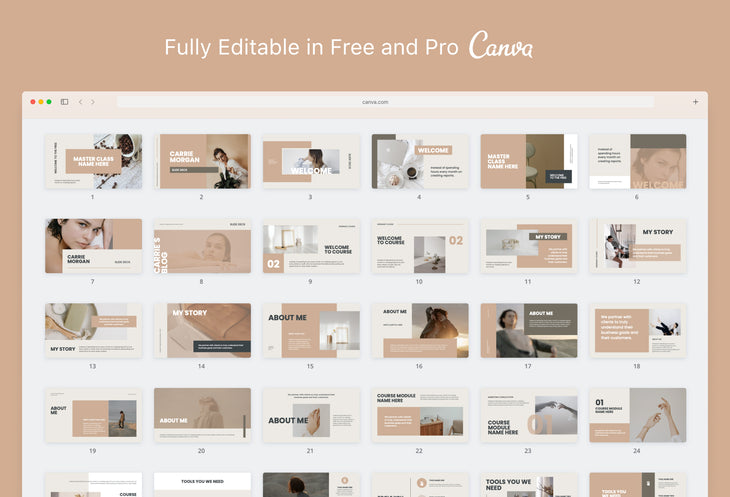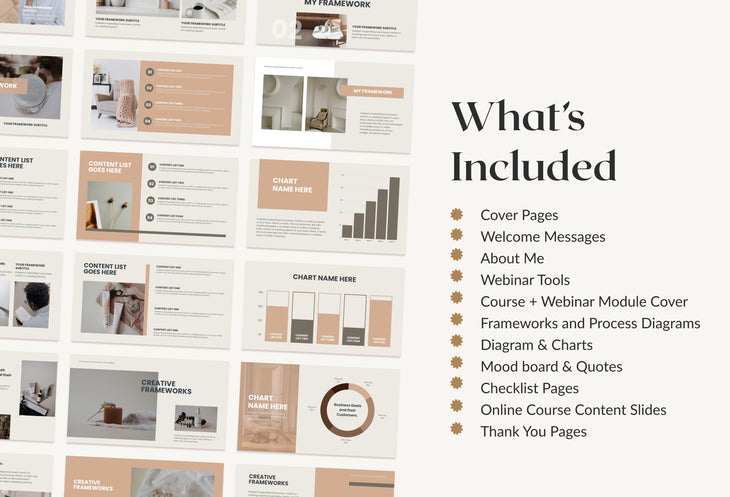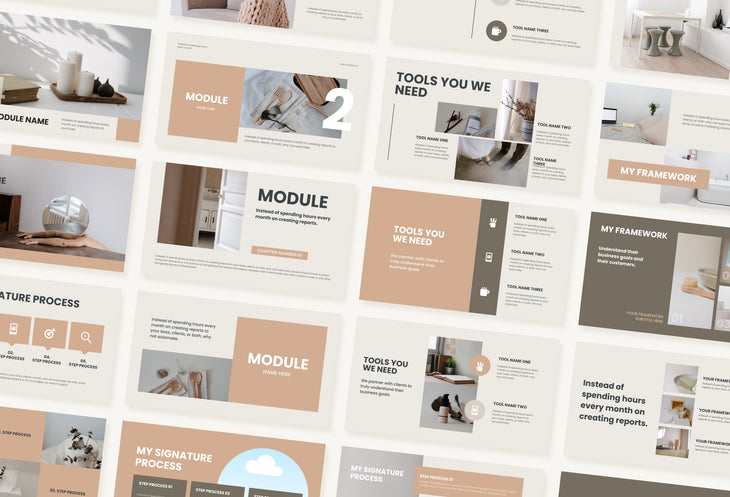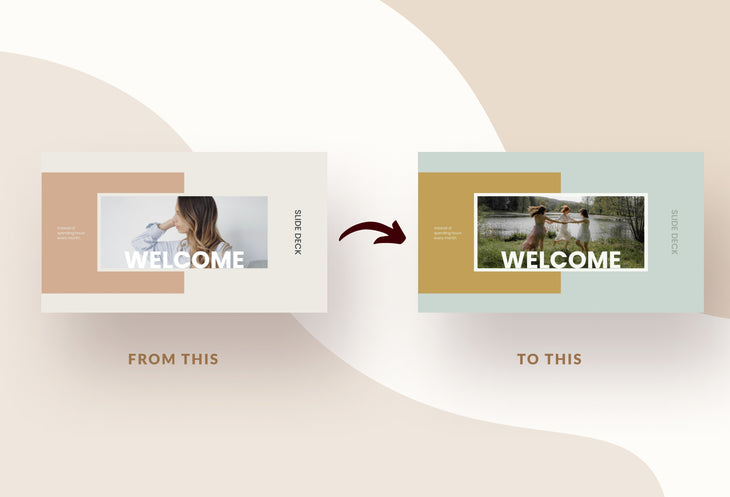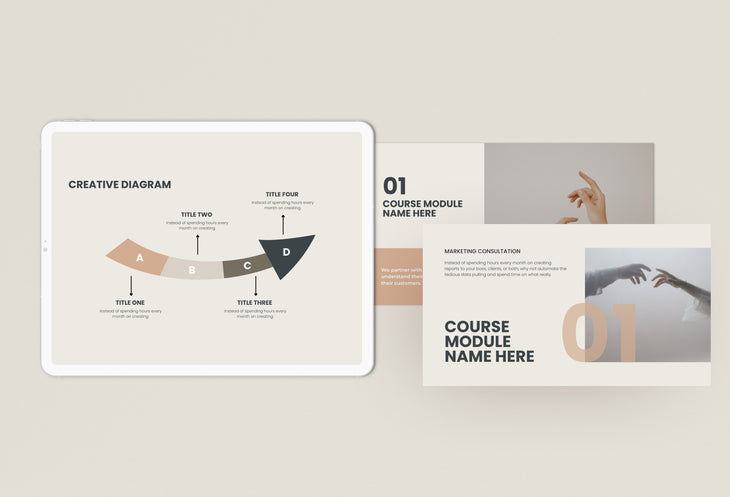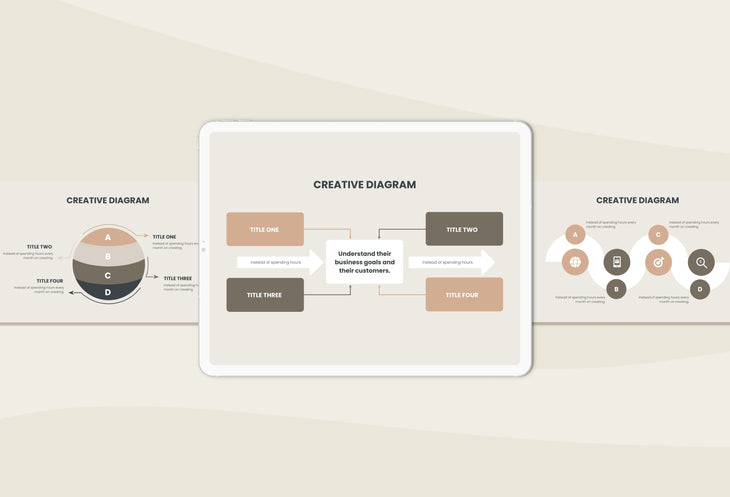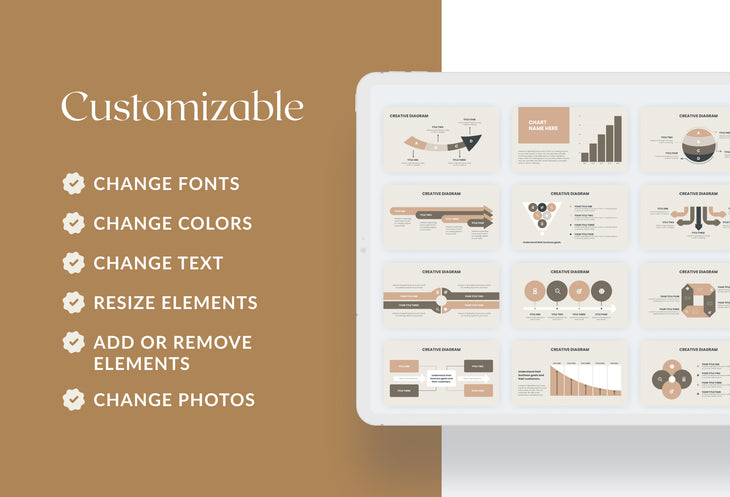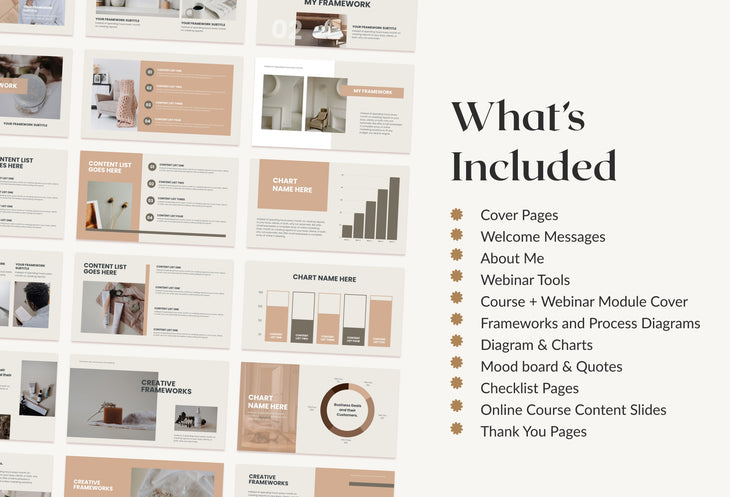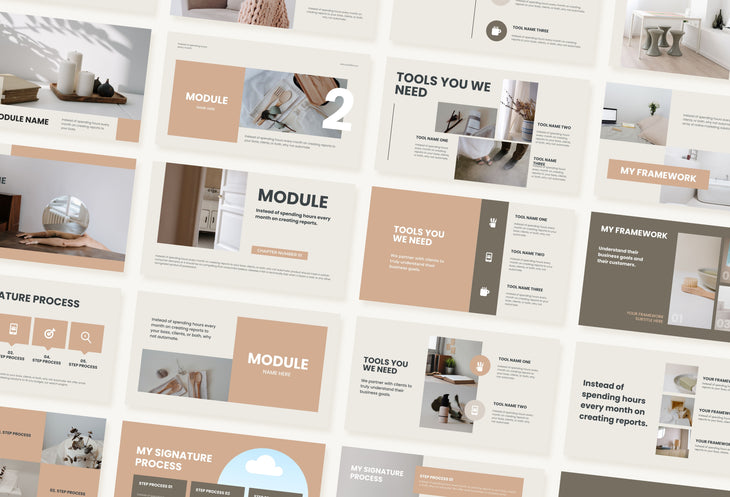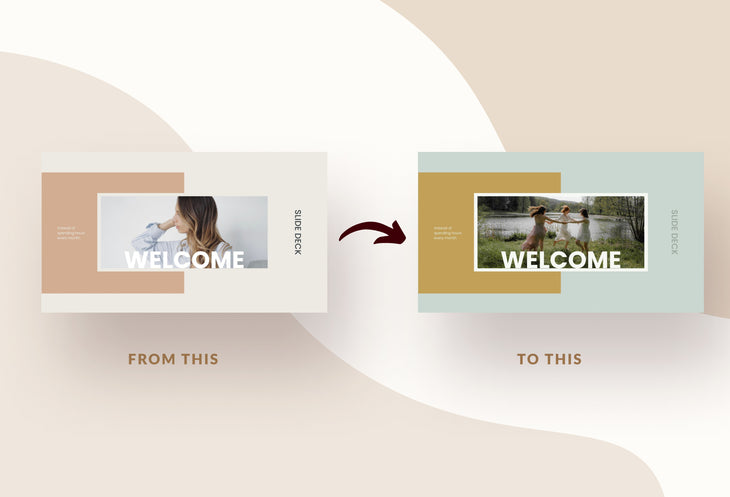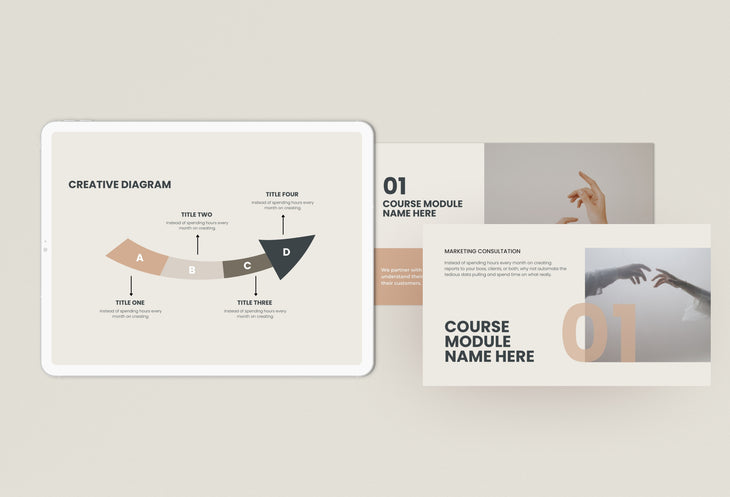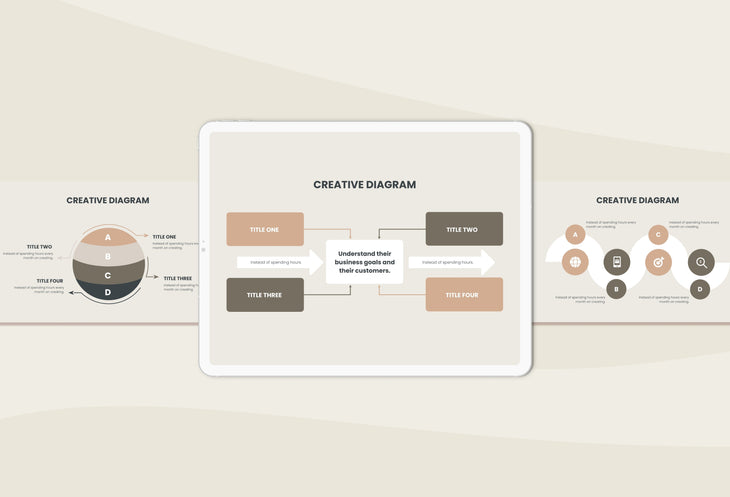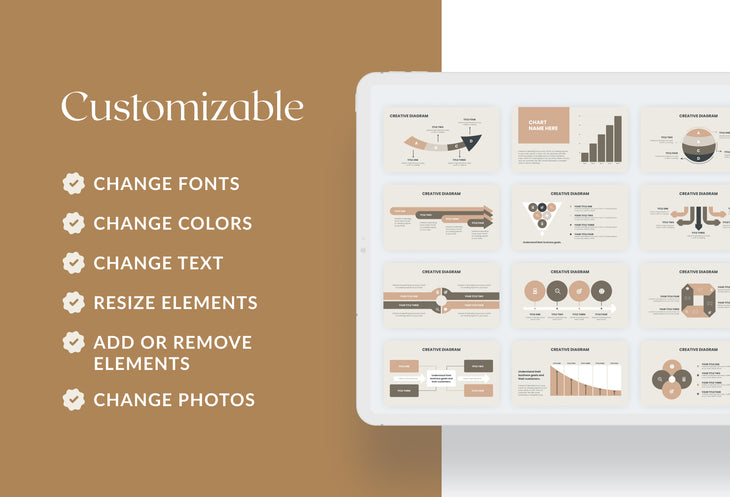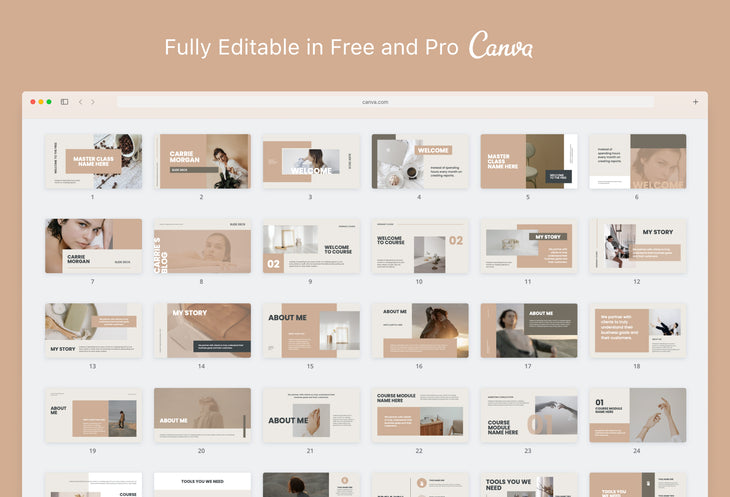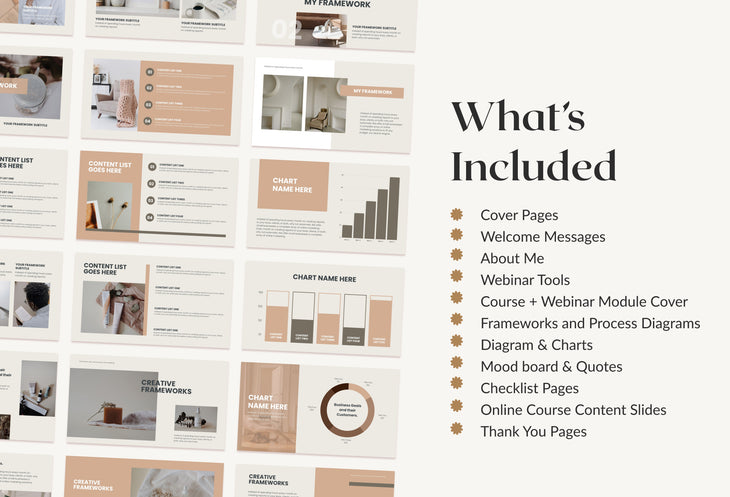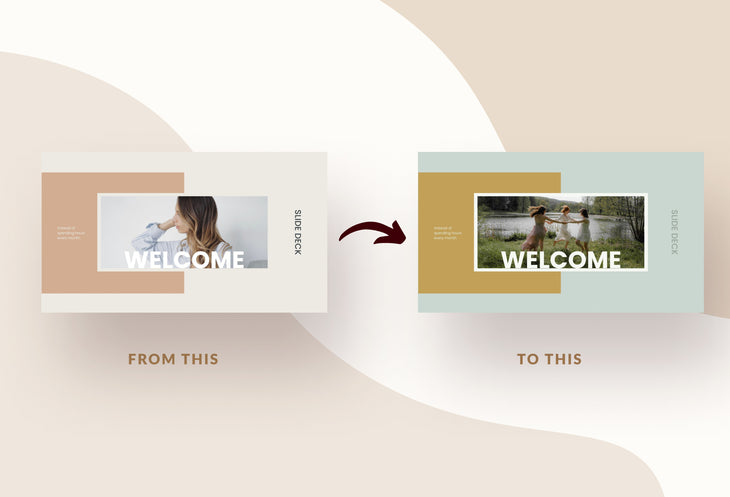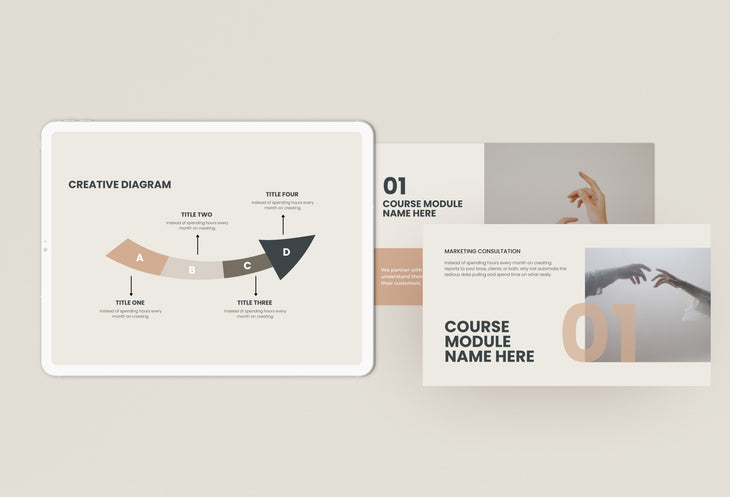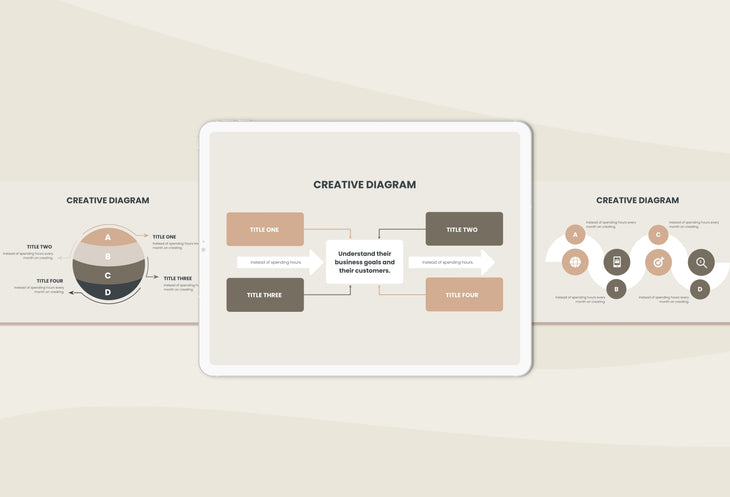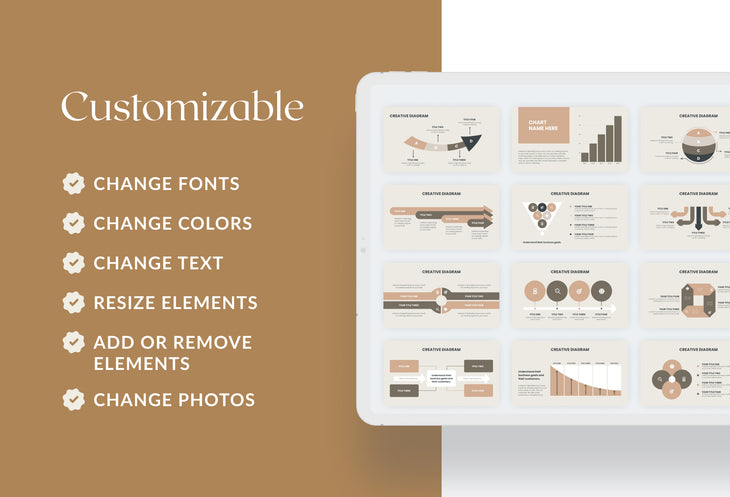 99 Page Coach Course Creator and Webinar Deck Fully Editable Canva Template
This 99 Page Coach Course Creator & Webinar Deck - Fully Editable Canva Template is the perfect tool for coaches, business owners, and course creators looking to save time and create a professional-looking presentation.
From basic slides, all the way to complicated infographics, Coach Course Creator & Webinar Deck will eliminate hours of prep time.
It doesn't matter if you're not a graphic designer or have designing skills at all. All you will need to do is to change the text blocks and image placeholders that are preselected, change fonts or colors at will, emphasize certain points with intuitive lines and shapes—and voilà: marketing material in one click!
WHAT'S INCLUDED:
✔️Cover Pages
✔️ Welcome Messages
✔️ About Me
✔️ Webinar Tools
✔️ Course + Webinar Module Cover
✔️ Frameworks and Process Diagram
✔️ Diagram & Chart
✔️ Mood board & Quotes
✔️ Checklist Pages
✔️ Online Course Content Slides
✔️ Thank You Pages
1. CHECKOUT
Complete the checkout process to gain instant access to this digital product.
2. DOWNLOAD PDF
Check your email to download the PDF file with the Canva links.
3. OPEN CANVA
Sign in or create a free Canva account to customize your templates.
Got Questions?
How do I access my content?
After completing the checkout process you will receive instant access to the templates. You can download it directly from your order page and you still receive a copy of your files via email for future reference.
Do I need a Pro Canva account to edit the elements?
Nope, you don't need a pro Canva account to edit the templates. I designed my templates carefully to make it available for both the free and pro accounts. If you ever find any problem I will be more than happy to help you solve it.
Are the images included?
In most cases yes. Most of the images used have a CC0 license. Meaning they allow to be shared. However, you can still replace them to match your branding.
What can I customize?
Everything! Fonts, images, text, color, logos, size, anything you need to make the template yours.
Contact and Support
My team is ready and willing to answer any questions you may have. Feel free to send us an email here and our team will get back to you as soon as possible.