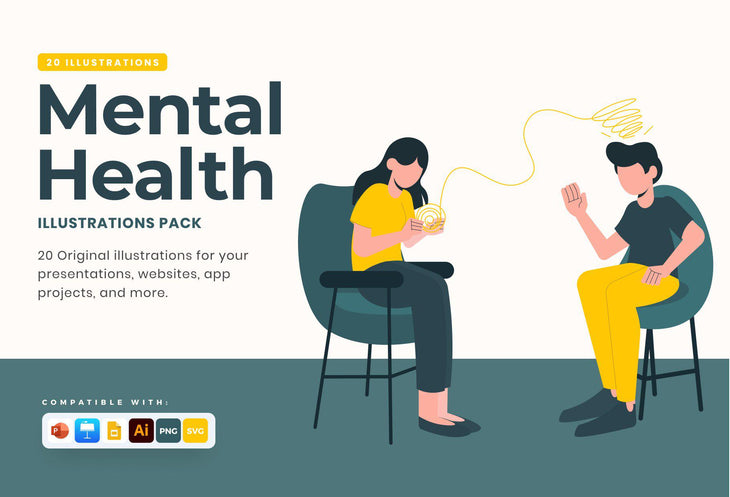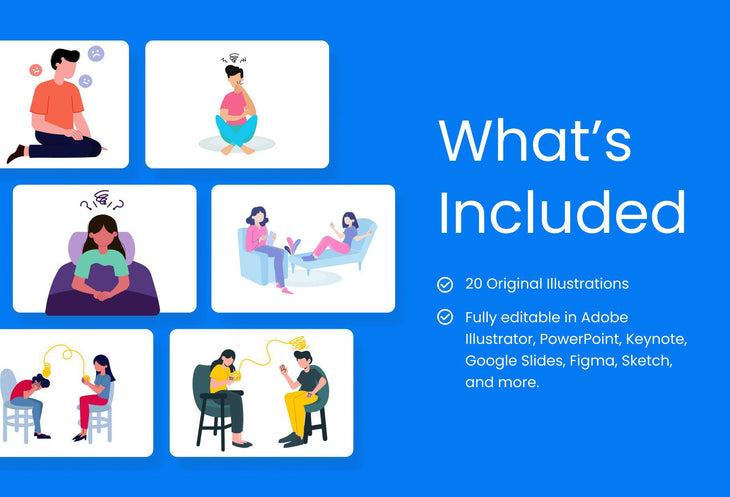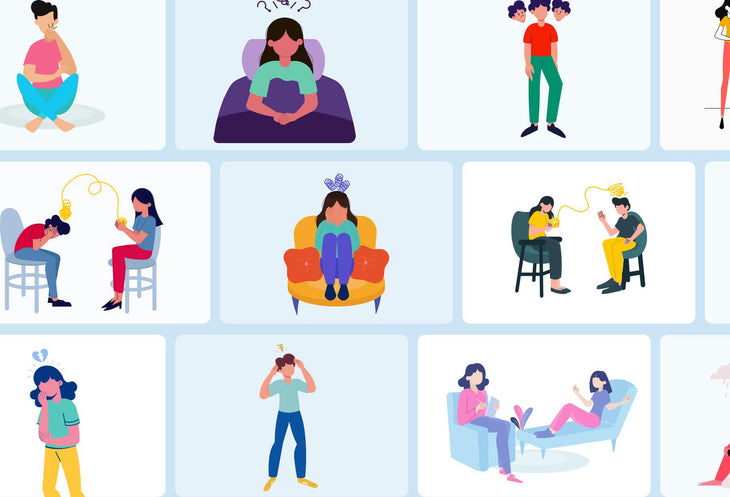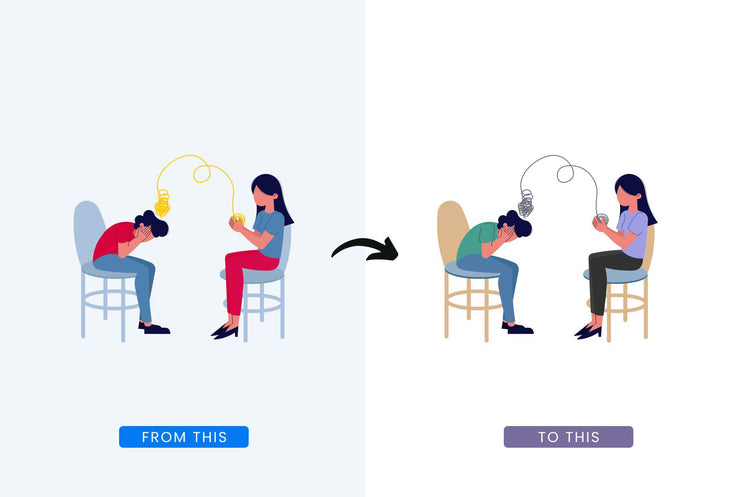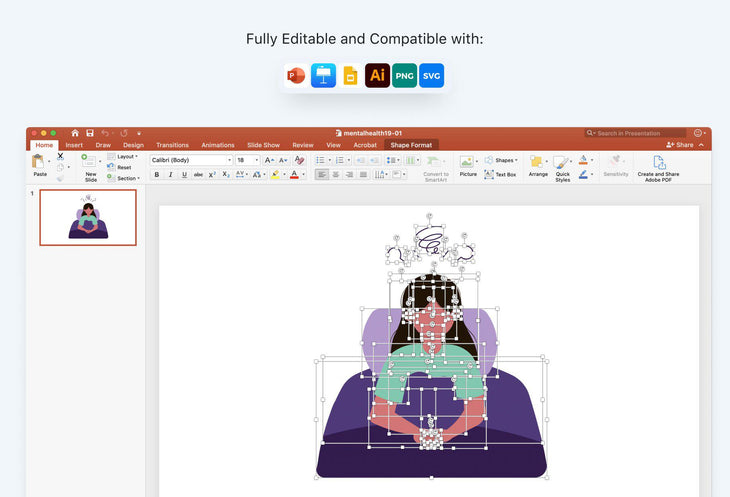 20 Mental Health Vector Illustrations - SVG, PNG, PPTX
Do you need a creative and eye-catching design for your next project?
We have the perfect solution! These vector illustrations are fully customizable so you can make them look exactly how you want. You'll be able to use these awesome illustrations in your next presentation, landing page, social media post, or marketing report, and they will always look great. Plus, we offer free support if you ever get stuck on anything.

These illustrations were designed with modern marketing and professionals in mind – they're clean, simple, and professional-looking. They also come in different formats, SVG, PNG, PPTX, KEY, and Google Slides, that will help complete your design quickly and easily. And best of all? You can download them right now! There's no better time than now to start using our awesome illustrations for your projects!
Formats Available
PowerPoint
SVG
PNG
Keynote
Google Slides