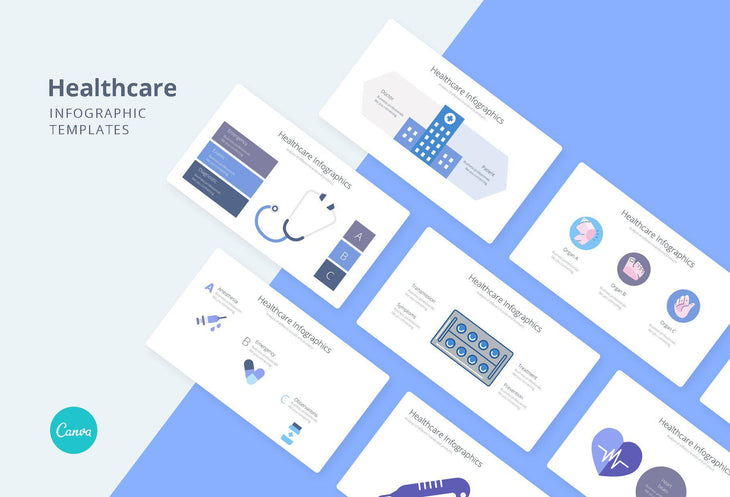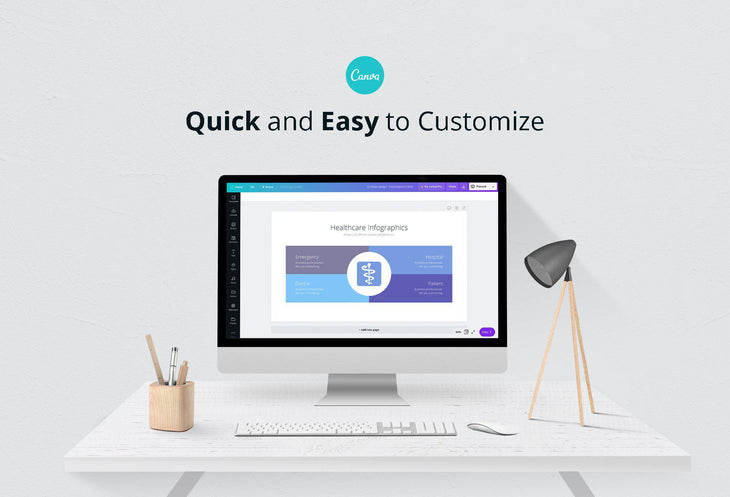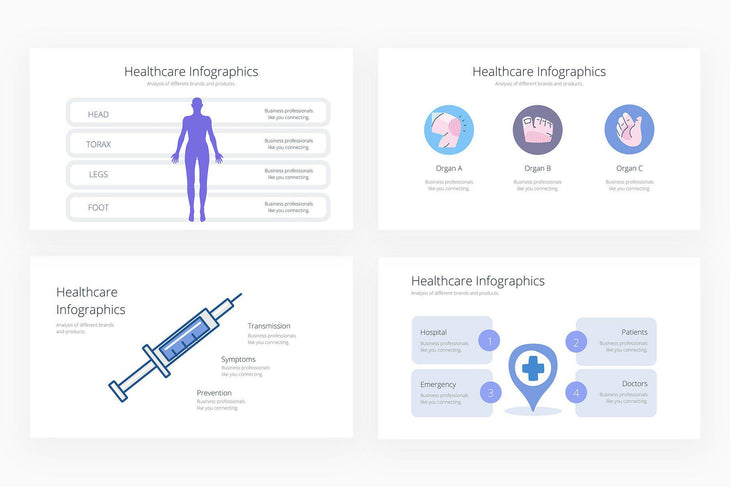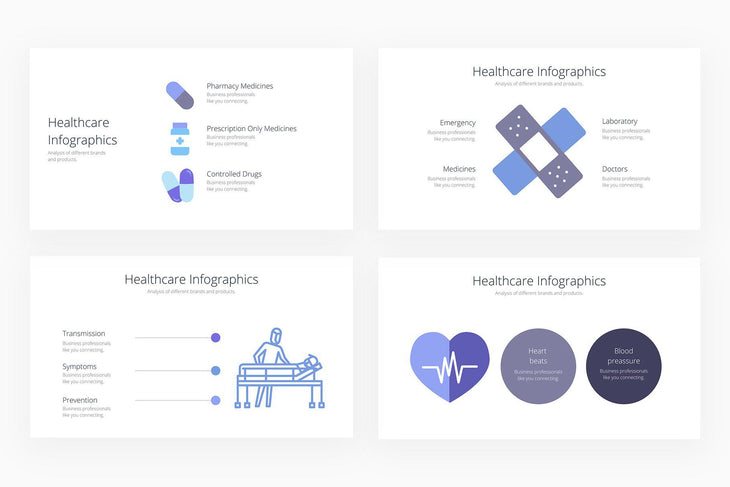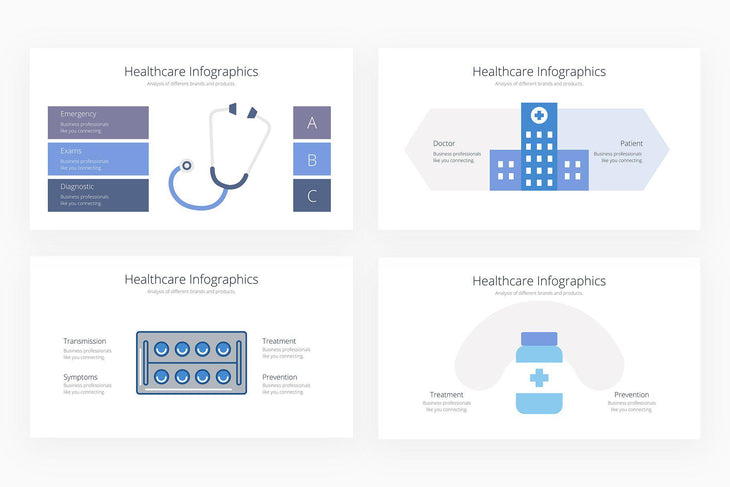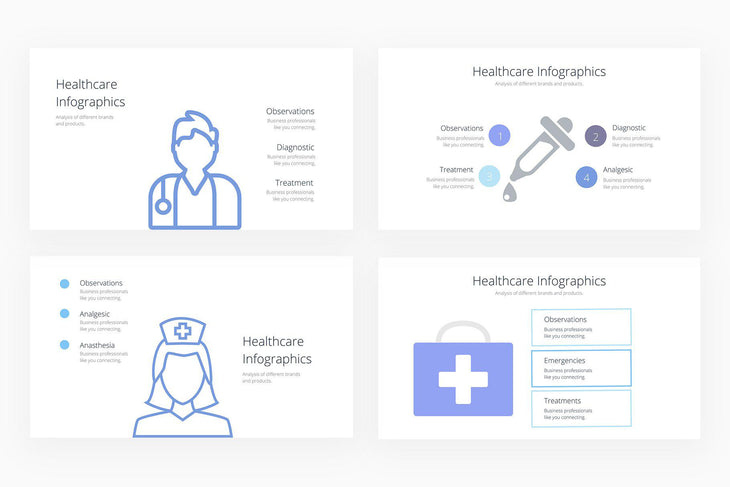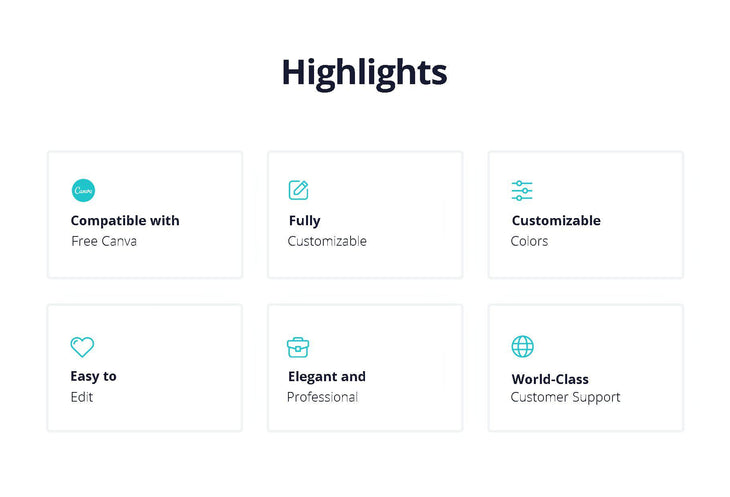 Nowadays, the demand for experts in the healthcare industry is more prominent than ever. And as a healthcare professional, you know that part of being in the medical field requires you to present medical infographics.
These infographics may include medical statistics or the results of research that you and your colleagues have been participating in. With our Healthcare Infographics Canva Templates, the process of compiling all this information in a manner that will be interesting to your audience is made so much easier.
We aim to make all of our professional templates versatile, so you don't only have to use this while on the job. These medical infographics can also be used for educational purposes, such as informing your audience on how to live a healthy lifestyle, what is a pandemic, weight loss exercise plans, health insurance, and anything else you can think of.
The best part is that these templates can be edited and customized in the app Canva, which is meant to provide audiences with visually appealing infographics to make your content much more interesting. In fact, if your healthcare company is looking to up its social media marketing strategy, using the innovative techniques provided by Canva can truly make a difference.
HOW TO EDIT IN CANVA:

• Make sure to create a FREE Canva account first. https://www.canva.com
• Download and open the TXT file. 
• Click the link to open the template in Canva.
• Edit
• Download your design.
• Share with your audience!
These templates work with both FREE and PRO Canva accounts.
Please note: We used free elements on our templates. However, Canva constantly changes its platform to make users switch to Canva PRO. If you find any issue feel free to send us a quick message at support@bundlesgo.com and we will assist you right away.
- - - - - - - - - - - - - - - - - - - - - 
DOWNLOAD a FREE Canva Template HERE

- - - - - - - - - - - - - - - - - - - - -